John B Podcast 088: Live @ Urban Art Forms Festival 18.06.11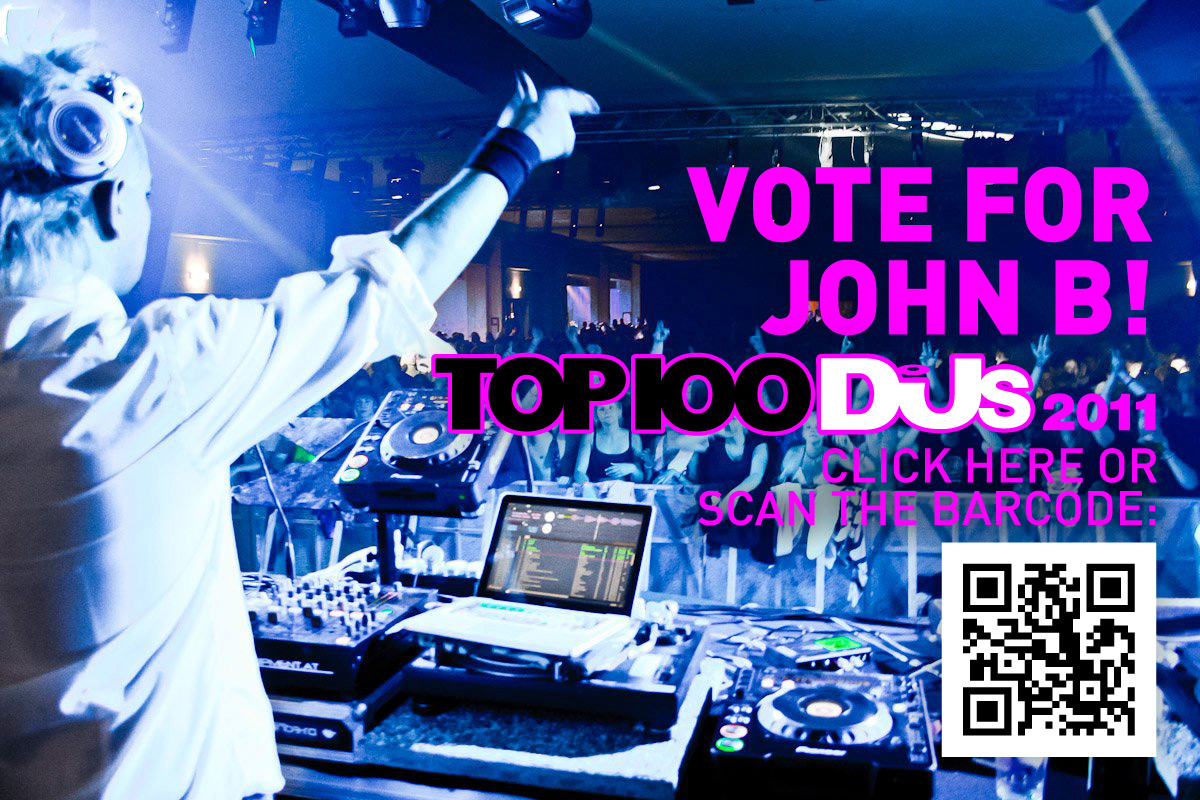 —————————————————————
Live recording of John B's set from the Urban Art Forms Festival in Austria in June 2011.
If possible please subscribe to the podcast in iTunes here – that way your iTunes will automatically download each new episode as soon as they are published.
If you hate iTunes or just don't have access to the store in your country etc – you can download the podcast directly if you click here.
Official Urban Art Forms 2011 Video:
John B iPhone Video from the stage during the set!
You can see all the photos from the event on John B's Facebook page if you click here:
Tracklisting:
1. John B Hollywood Voiceover guy Tron Intro > Nero // New Life [MTA]
2. Shockone feat Phetsta // Crucify (Pt 1 DJ Edit) [Viper]
3. Wilkinson // Overdose [Ram]
4. Brookes Brothers // Snowman [BBK]
5. Indivision // You Are My Whole World
6. Livewire // Don't Let Go
7. Cube // Sleepless [Nu Electro]
8. John B feat. NSG // Light Speed 2011 (v3 Unfinished) [Beta]
9. Swedish House Mafia // Save The World (Futurebound & Metrik Remix)
10. Squash // Squeak
11. Ed Rush & Optical // The Host [Virus]
12. LYNX MALIBU & HELLRAZOR // SLEAZY
13. Phace // Basic Memory
14. John B feat. Code 64 // The Journey [Beta]
15. Blokhe4d // Octopuss
16. Rico Tubbs // Feel It (LAOS Remix)
17. White Stripes // Icky thump (Bootleg Remix)
18. Gmorozov // Acid #2 [Beta]
19. TWR72 // Future Tool
20. Gesaffelstein // Variations
21. JACK BEATS vs John B // All Night [Cheap Thrills]
22. DJ Fresh // Louder (Drumsound & Bassline Smith remix)
23. Gemini // Destiny [Beta]
24. Above & Beyond // Thing Called Love ft. Richard Bedford (Nu:Tone Remix) [Anjunabeats]
25. Receptor // Kislorod [Beta]
26. Above & Beyond // Sun & Moon (Zardonic Remix)
27. Blokhe4d & Cabbie // Dive [Formation]
28. Indivision // Survive Or Perish
29. Electric Youth // Right Back To You (SkyWeep Re-Edit)
30. John B // Robot Lover [Beta]
31. Krusha & Zardonic // Without You
32. John B // Numbers (Camo & Krooked Remix)
PHOTOS BY http://www.flickr.com/photos/tiefenrausch